Easy*Life Ska Links
You don't have to go out searching for ska - we'll bring the ska to you! (And a whole bunch of other stuff too..)
ska labels - ska bands - ska for sale - local scenes - ska reference
ska subcultures - ska fun - non-ska bands - non-ska stuff

Straight-up Ska
Labels - Support Indies!
Asian Man Records: bringing ska and punk your way
BiB Records: Home of Bim Skala Bim and the Mash It Up comps
Black Pearl Records:German label
Bratville Records: Ska/Punk/Hardcore Label
Burning Heart Records: Swedish label
El Nino Productions: specializing in Pittsburgh ska
Firebrand Records: pressing 7"s and CDS of all kinds of indie music
Flytrap: home of NY Ska Jazz Ensemble
Fueled By Ramen: home of the Impossibles, Animal Chin, & the Hippos, plus Ramen recipes
Gaz's Rockin' Recordings: Music from the Trojan's Gaz Mayall
Goldenvoice Recording Co: Home of Madness & the Aquabats
Gridalo Forte: Italian ska and punk
Grita: specializing in Latin ska
Hannibals: Skapunk-HxC-Punkrock label based in Geneva,Switzerland
Ignition Records: home of Spring-Heeled Jack & a division of Warner Records
Impact Records: German label home of Mother's Pride
Johnny Bravo Records: specializing in ska & punk
Jump Up! Records: premiere mid-west label & home of "American Skathic"
Kingpin Records: text version of their catalog
Mojo Records: Home of Reel Big Fish
Moon Ska Records: THE premier U.S. ska label
Paranoia Records: Small label for bands and zines
Porkpie Records: Long-running Berlin label
Radical Records: Home of Inspecter 7, Oi/Skampilation! & more
Reinforcement Records: Punk & Ska label
Rude Girl Records: Burgeoning East coast label
Steady Beat: Home of the Allentons & Bluebeat Stompers
Stinky Tie Music: Small east-coast label that also puts on shows
Stubborn Records: Stubborn All-Stars and more
Local scenes
Bay Area Ska Page: Covering the California scene
Boston Ska: incredibly comprehensive page with forums, show info and directions, and more even!
The Boston Ska Home Page: makes me homesick for my old town
The Checkered Press: covering DC ska w/show calendar & band reviews
The DC Ska Scene: includes local band and club info
East Coast Ska List: an email list to discuss all things east coast ska
European Ska: great way to find ska outside the U.S.
Finnish Ska: Gig guide & links to ska in Finland and neighboring countries
Night Flyer: south Florida ska & punk promoters
Japanese Ska Page: covering all ska things Japanese
NJ Ska Hub: info on New Jersey bands & shows
NY Ska Page: with listings, links and reviews
Oregon Ska Pages: covering OR bands, shows, & ska merchandise for 5 years
Pennsylvania Ska: comprehensive page on all things Pennsylvanian & Ska
Purdue Ska: Indiana ska
Ska City: focusing on Indiana ska
Ska Mania!: local links as well as info on ska history
The Syracuse Ska Scene: comprehensive page about what ska in Syracuse is all about
UK Ska: covering ska over the ocean
Reference
Celebrity Cafe: A compilation of interviews, including one from Bim Skala Bim
CNN Specials Interview: Interview with the 90's Specials
Easy Skanking!: Ska & Reggae history & loads of links
The Evan Dorkin Usenet Interview: the comic book writer/artist synonymous with ska speaks
A Fishbone Discography: detailing every song this 3rd wave powerhouse ever released
The History of Ska: exactly what the name says
How To Dance the Rocksteady: instructions for the less-coordinated
New York Times Ska Article: the best/most accurate article about ska yet
The International House of Ska: Sometimes good fan discussion, sometimes a pain in the neck
Post-Teen Angst: damn funny & sure to upset some people
Punk & Ska Archive: lots of links, guitar & bass tabs, reviews, a survey, & more
The Ska Parade: The long-running California radio show's home on the web
The Ska Phunhaus: Comprehensive info on bands, albums, and ska history
Ska Punk & Other Junk: Great page w/info on labels, zines, bands, articles & other fun stuff
Ska Showcase: a tribute to Black Swan & other ska labels
Ska Wars: covering everything to do with Swedish Ska
SkAmanda: Comprehensive information on bands, labels & Mid-west info
Skaville: the first all-ska search engine, plus record & zine reviews
Small Publishers Co-Op: not really ska, but the fine folks who print easy*life
Two-Tone Page: fantastically comprehensive page for all things 2-Tone
Ultimate Ska Resource: tons of band links & more
Ska Trek: weekly Australian radio show
US Gig TV: lots of videos, including ska
Women of Ska: this page, ladies stage-dive only
Personal Ska: Home pages & On-line zines
Bass Ackwards: well-written, funny zine covering more than just ska
Born Rude: Show dates, incredibly extensive links, & much more
Carry Go Bring Come: Beautiful Kansas City zine focusing on ska, politics, & women in music
Checkerboard Kids: NYC's cable access ska show
Dr. Awkward's Ska Emporium: One man's history with ska
Jedi Brad's Page O' Crap: covering ska & his internship at Jump Up!
One Step Beyond: print zine out of NJ
Pick It Up: classifieds, news, reviews, poetry, merchandise, & soon a compilation
Pounding the Pavement: stuff for sale and bits on ska in film
Rude Grrls: dedicated to ska & feminism
Rude Moods: a beautiful and well-written e-zine
RudeNet: a really lovely page
RudeWorld: a beautiful layout and solid information
Scott's Ska Haven: a beautiful page covering everything ska
Ska Nation: online zine with band directory, reviews, chat, merch, & more
Skaboy's International House of Ska: lots of neat ska odds & ends
Skablam!: lots of news and links
Skamakaze: print & on-line zine with tons of interviews
Strait From Suburbia Fanzine: web version of this print ska & punk zine
The Tiki Lounge of Ska: Guy the Tiki says visit this page now!

Mods, Skins, & Related Topics
All Mod Cons: great graphics & info
Scooter Clubs: a list of clubs to join (& not to join) & other scooter info
Boots & Braces: comprehensive & informative page written by a lady for a change
Ska & Skin: an excellent page with history, opinion & including a great 2Tone archive of info
Gino's Skin Page: Wanna know about traditional skinheads in ska? Check this out...
the boiler: a great mod page
Uppers: Swedish & International Mods
Ska Fun
Blank TV: ska & punk videos
Skaboom! Game: Interactive shooter game

Go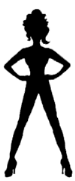 Home!