Easy Life Ska News & Gossip

2*3*00
It's official - guitarist Nate Albert has left the Mighty Mighty Bosstones. He will be replaced by guitarist Lawrence Katz
1*24*00
Congratulations to Steady Earnest, who placed in the top five in USGIGTV's Best Of The Best Contest
12*12*99
From the Boston Ska Newsletter: The Boston entertainment magazine Instant Entertainment has named the Mighty Mighty Bosstones the "Boston Act of the Decade"
11*11*99
From the Boston Ska Newsletter: Mighty Mighty Bosstones Hometown Throwdown tickets go on sale Monday November 15 at 10AM. Shows will be at the Middle East in Cambridge MA December 8th-12th. Shows are 18+ (12/12 is all ages) and tickets can be purchased through Ticketmaster.
---
Mash It Up 2000 is looking for bands. If you're in a band in the Boston/Eastern Mass area or have a tie to Boston, submit 2 copies of cds or tapes, along with a band bio and press kit to: Skattering Music, PO Box 15073, Boston, MA 02215. Deadline is January 30th. Email grant@bostonska.com for more info.

11*5*99
MoJo Records is re-releasing Everything Sucks, Reel Big Fish's first release. The re-release will be an enhanced CD with new artwork, two new songs, a video, and other interactive elements. The CD will be out in January 2000.

10*5*99
If you live in the NY City area here's your chance to be rude to the customers. Moon Records is looking for interns - visit the webpage for details.
---
Bim Skala Bim is working on an enhanced CD (due out in November) which includes all 6 of Bim's videos - "Blue", "Diggin' A Hole", "Skeleton", "Pete Needs A Friend", "Brian Damage" and "Solitary Confinement". Also, in odd Bim news, their song "Wise UP" is on the playlist of the Mars Pathfinder.

8*13*99
The Artist Direct/Ultimate Band List is running a contest called Born on the World Wide Web where five bands from different music genres will win a $25,000 recording budget and a chance to sign with a major label. Also, music fans that register and vote on their favorite bands will automatically be entered in contests to win tons of fun stuff. The contest runs through September 1st.

8*4*99
The Pilfers need help finding places to play on their upcoming tour, specifically for a venue between Omaha NE and Iowa City IA on August 19th, and between Iowa City IA and Grand Rapids MI on August 21. If you can help out, email them.

7*30*99
It's official. NYC's Coney Island High has been shut down due to a large amount of back rent owed. Besides booking some great shows, CIH was also home to Stubborn Records' bi-monthly "Version City" ska party.

6*24*99
For an update on last year's Las Vegas Skinhead murders, and information on ARA, visit www.orlandoweekly.com.

6*23*99
From Radical Records: Giuseppe, a founding member of Inspecter 7 and one of the lead vocalists, has left the band to pursue a job opportunity. He will be missed. T. Dog will maintain lead vocals with Lord Skoochie's aid. Giuseppe and T-Dog were recently in the studio doing vocals for a track on the up-coming Skoidats release.

6*21*99
From Moon Records: The Toasters will be celebrating their 20th anniversary with a show at Wetlands on June 27th. Expect past and present Toasters members to perform.

If you have news that we can use, email us.
Go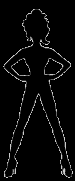 Home